Hawaii Volcanoes National Park - News
9/29/21 Kilauea is erupting again!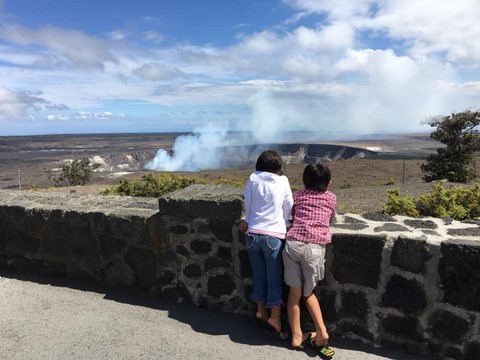 STAY SAFE WHEN VISITING!!

A new eruption at the summit of Kīlauea volcano is drawing thousands of visitors to Hawaiʻi Volcanoes National Park eager to see the plume of gas and steam by day and the lava glow after dark. The park remains open 24 hours a day, and the public is reminded to stay safe by following these precautions:
• Maintain social distance of six feet from others and wear a mask to reduce the spread of COVID-19. If you are sick, please visit another day.
• Volcanic eruptions can be hazardous and change at any time. Stay on marked trails and overlooks, and avoid earth cracks and cliff edges. Do not enter closed areas.
• Hazardous volcanic gases are billowing out the crater and present a danger to everyone, especially people with heart or respiratory problems, infants, young children and pregnant women.
• Slow down and drive safely. Expect long waits for parking spaces at popular vantage points like Uēkahuna (formerly the Jaggar Museum).
• At 1,219 meters, (4,000 feet), the summit of Kīlauea can be chilly at any time. Bring a rain jacket, wear long pants and closed-toe shoes. Bring a flashlight if visiting at night.