Volcano Gallery
Mahalo for supporting Volcano Artists
Volcano Gallery is a small hui ( group ) of Volcano & Big Island Artists working together since 1994. We specialize in creating beautiful personal gifts not just for Individuals, but also specialize in working with Hawaii Conferences, Events, and Weddings. We always love to come up with something new and unique that you will love, and if you have a special request, please dont hesitate to ask.
Handmade Koa Wood Gifts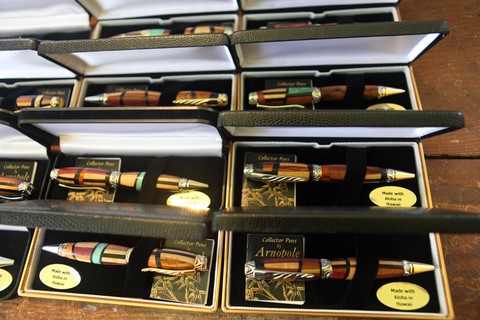 We are proud to offer you the largest selection of fine Koa Wood Creations made by local craftspeople and artists in Hawaii. If you need just one special gift or many, we are here to make something beautiful for you. We have many items in stock, but always welcome requests for custom orders.
We are just in the process to add our extensive list of items to this webpage, but in the meantime, please explore our Koa Wood selection at or other Gallery website: Go to KOA WOOD GIFTS